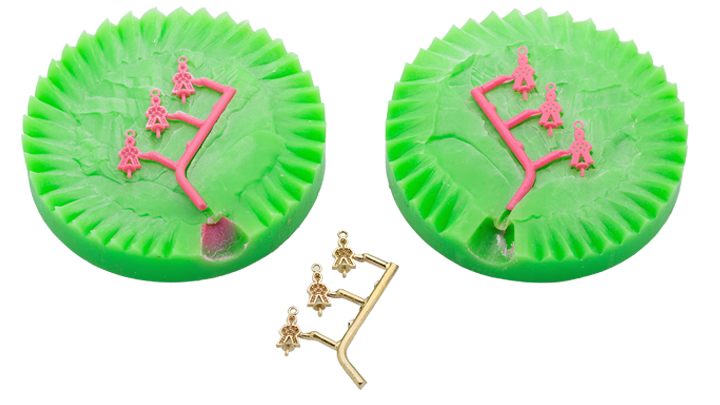 Silicones for the production of moulds for lost-wax microcasting.
Our rubber laboratory over a period of three generations designed more than 300 chemical formulas for the implementation of the same quantity of mixes, each of which deliberately designed for a specific need.
We provide many different type of silicone rubbers depending on the type of part to be injected:
BY SHAPE
Pieces with surfaces: smooth or simple, with medium undercuts or details, with high undercuts, filigrees, pavé / pre-settings.
BY MATERIAL
Paraffin resins (waxes), natural resins.
BY PRODUCTION TYPE
Low, Medium, High, Very high.